Bond market structure
Corporate Debt Market Structure, Liquidity and Volatility Conference
September 2, 2017 – 10:44 am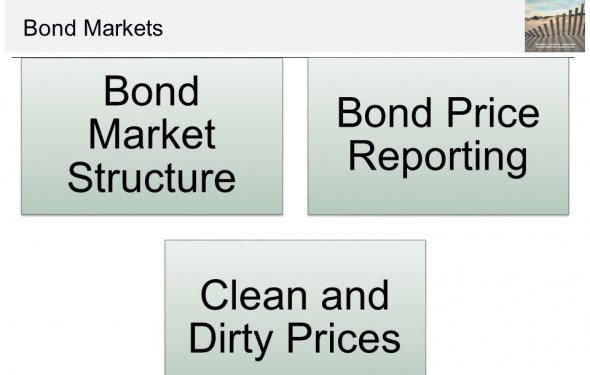 FINRA and Columbia Joined Forces to Hold High-Level Conference on the Bond Market
Leaders from Academia, Industry, and the Regulatory Community Discuss Debt Securities Market Structure, Liquidity, and Volatility
Financial experts from academia, industry, and the regulatory community gathered on November 6 at the Columbia Club in New York to address the current state of the debt securities market—including concerns about liquidity and opacity—and to examine where debt markets are going and what that might mean for investors, market participants and regulators.
The daylong conference, "Corporate Debt Market Structure, Liquidity and Volatility, " was jointly organized by the Financial Industry Regulatory Authority (FINRA), lead by its Chief Economist Jonathan Sokobin, Columbia Law School's Program in the Law and Economics of Capital Markets, and the Columbia Business School Program for Financial Studies. Participants found it to be one of the most sophisticated discussions of the corporate bond markets in recent times.
Featured presentations included scholarly work by leading academics, including Michael Goldstein of Babson College; Jens Dick-Nielsen of Copenhagen Business School; and Larry Harris of USC Marshall School of Business. Bloomberg's Matt Levine led a provocative panel discussion on the current state of debt markets; Robert Cook of Cleary Gottlieb led a panel on the future of debt markets; and Michael Fleming of the Federal Reserve Bank of New York discussed liquidity risk in corporate bonds. Other topics covered include:
· The Current State of Debt Securities Markets
· Has Liquidity Risk in Corporate Bonds Increased?
· Where are Debt Markets and Market Structure Going
FINRA Chairman and CEO Richard G. Ketchum conducted an interview with the Hon. Elisse B. Walter, former chairman, U.S. Securities and Exchange Commission, about her perspectives on historical and current policy challenges within corporate debt markets.
Although there was lively debate over the course of the day, participants found common ground in analyzing important issues in the bond market and in crafting carefully calibrated regulatory solutions to those problems. For instance, there was broad agreement that it is important to study corporate markets and optimize regulation before a crisis event could occur, and that technology would be important in driving future changes in market structure. Participants agreed that on the imminent need for further research in order to make more informed policy decisions addressing the bond markets.
The conference was preceded by a dinner the night before featuring a candid and far-ranging discussion of contemporary financial market controversies with former Commissioner Daniel Gallagher of the Securities and Exchange Commission (SEC). He was interviewed by Joseph Mecane, managing director, Electronic Equities and Credit Products, Barclays.
The Program in the Law and Economics of Capital Markets is run jointly by Columbia Law School and Columbia Business School to advance informed capital markets regulation as well as the efficient operation of the markets themselves. It is directed by the Law School's Merritt Fox, the Michael E. Patterson Professor of Law and NASDAQ Professor for Law and Economics of Capital Markets; Lawrence R. Glosten, the S. Sloan Colt Professor of Banking and International Finance at Columbia Business School; and Edward F. Greene, senior counselor Cleary Gottlieb Steen & Hamilton LLP and a lecturer-in-law and senior research scholar at Columbia Law School.
Charles Jones, the Robert W. Lear Professor of Finance and Economics, is sub-division chair of Finance and serves on the academic board of the Program for Financial Studies at Columbia Business School, and Lawrence Glosten is director of the Financial Markets Regulation Initiative within that Program.
Source: www8.gsb.columbia.edu
Related Posts