bond market history
Three Decades of Bond-Market History Sow Doubt on Reflation Bets
July 16, 2017 – 03:25 pm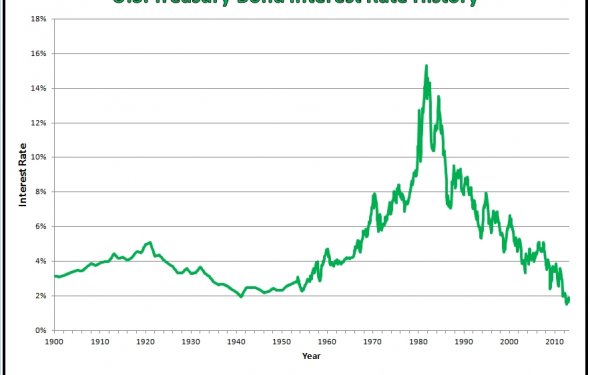 Decades of trading shows yields typically fall from May-Sept.
This year, looming European political tension also at work
If history is any guide, bond investors should be wary of piling into bets that Trump administration policies will jolt the U.S. economy into high gear and drive up Treasury yields through year-end.
Signs of rising inflation have boosted expectations for Federal Reserve rate hikes and pushed yields on some maturities to the highest levels of 2017. Yet the cognoscenti in the $13.9 trillion Treasury market still harbor doubts about the resilience of the reflation trade, based purely on a seasonal pattern that's held up across decades: While the start of the year is often painful for bonds, it's commonly followed by a slide in yields in subsequent months.
Here's the math behind the analysis: 10-year yields rose in the first four months of the year in two of the past three decades, and then proceeded to decline through mid-September in all three, by 38 basis points on average, according to BMO Capital Markets calculations. The outlier period - when yields also fell to start the year - is the current decade, coinciding with unprecedented bond-buying stimulus by global central banks.
The seasonal tendency makes sense in part because it dovetails with the "sell in May and go away" cliche in stocks, which dictates a swoon in equities after May. There's also the fact that just over four months into the year, the government has already sold about half of its new debt.
"The seasonal patterns have historically provided a meaningful influence to the Treasury market, " said Ian Lyngen, head of U.S. rates strategy in New York at BMO, one of the Fed's 23 primary dealers. "I would make sure to respect the seasonals in thinking about the odds that we get a significant selloff based on Trumponomics."
In Sync
The seasonal pattern may well repeat in 2017. The 10-year yield at 2.45 percent is little changed from year-end, and not far off the 2 1/2-year high set in December. And in a sign that bond investors are buying into the reflation trade that took flight after Trump's election, a market measure of inflation expectations is close to the highest since 2014.
But there are potential pitfalls ahead that could sustain the seasonality play while spoiling predictions for higher yields. For one thing, there's no guarantee Trump will push promised tax cuts or infrastructure spending through Congress anytime soon.
And even if the president does follow through on his pledge to unveil a "phenomenal" tax plan, geopolitics may yet upend bond bears. There's the prospect that political risk surrounding elections in Europe in coming months will fuel haven demand for Treasuries, with populist politicians, including National Front leader Marine Le Pen in France, voicing policies that could threaten the stability of the euro area.
Global Flux
With global affairs in such a state of flux, the decades of observed performance behind the seasonality play are only so helpful. The consensus on Wall Street is that seasonality will fail this year. The median forecast in a Bloomberg survey is for yields to rise to 2.57 percent at mid-year and 2.7 percent in the third quarter.
"You cannot ignore seasonalities, " said Gary Pollack, who manages $12 billion as head of fixed-income trading at Deutsche Bank AG's Private Wealth Management unit in New York, and who's worked in the bond market since 1978.
Source: www.bloomberg.com
Related Posts